Take off with Natarajan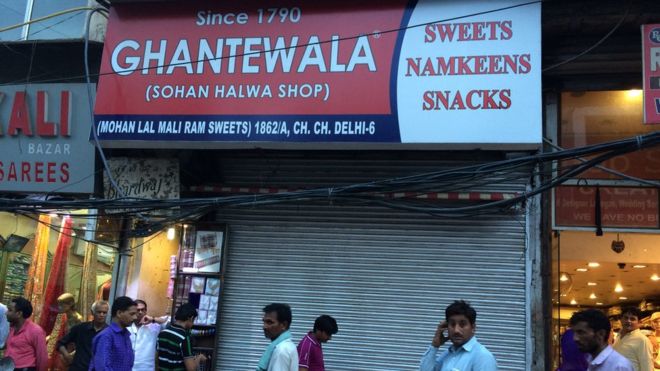 A 225-year-old sweet shop in the Indian capital, Delhi, recently shut down after its owner said it was no longer profitable to run it. The BBC's Geeta Pandey visits Delhi's "oldest sweet shop" to trace its history and legacy.
When the Ghantewala sweet shop was set up in 1790, George Washington was the US president, Mozart was performing in Vienna, France was in the grip of French Revolution, Britain was ruled by King George III and Shah Alam II was the Mughal emperor who ruled Delhi.
It was at the time of such momentous world events that Lala Sukh Lal Jain, a small-time sweet maker from Nagaur in the western state of Rajasthan, arrived in Delhi to earn a living.
"He knew how to make sweets and always used the finest of ingredients," says Sohail Hashmi, a writer and documentary filmmaker who conducts heritage…
View original post 852 more words