U.S. & International Pop Culture
Actor Dante Carver became Japan's top TV commercial star back in 2008.  He is famous for appearing in a series of ads for Softbank Mobile.
It is a huge accomplishment done by a non-Japanese celebrity.  For aspiring black actors, it opens doors for others to follow in his footsteps.  Dante Carver sets a great example of hope and triumph in a non-English speaking country.  Anything is possible if people just believe in themselves and willing to take a chance.  Being black in Japan helped him stand out easier and I strongly believe people appealed to that.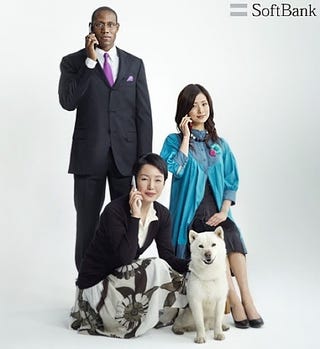 Despite cultural differences, it proves to be a major advantage because he has unique features and does not fit the profile of how a Japanese person should look like.  Dante Carver is one of several successful individuals that has made a name for themselves in the Japanese entertainment industry.  Two other successful people are…
View original post 66 more words